I want to thank all of you who donated to my Relay for Life cause this year and last. If you don't know my story you can read it here:
I'm a little more than halfway to my goal of $1000. I raised $5000 last year. If you donate $10 or more I'll write a blog for you, topic of your choice.
The theme this year was: There's No Place Like Hope.
A young girl who belted out "Somewhere Over the Rainbow.
A field of dreams.
The track lined with "Luminaria" bags that had candles burning in them all night long. The wind was high so we had a few that actually blew over and burned up.
The good news: children who kicked cancer's ass. The bad news: there were an equal number of bags for children who didn't.
My favorite booth. They were dressed like pirates. I bought a button that says "cancer sucks."
I am a survivor!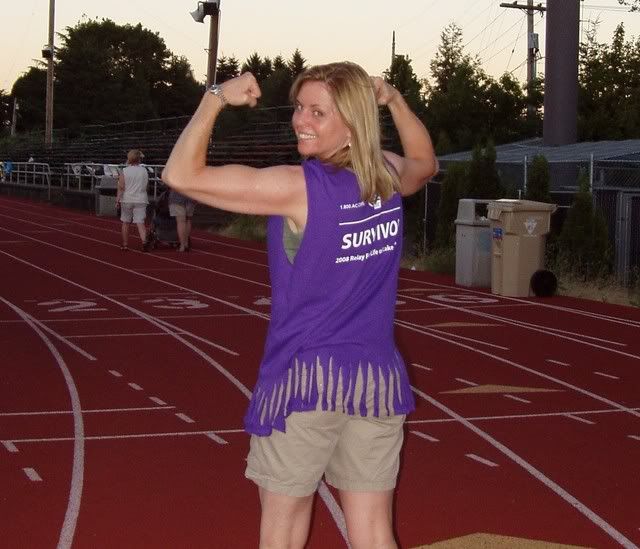 Comments
comments
Powered by Facebook Comments