I spend my days writing mostly serious marketing collateral and documentation for high tech companies. Lately I've been writing a lot about High Performance Computing in the modern data center. Don't know what I'm talking about? That's okay. I got tired of being so serious and wrote a rap/poem about it.
To get the full effect of this "poem," you need to read it out loud like a rapper, because that's how it sounds in my head!
I fly my geek flag proudly!
HPC Rap

High Performance Computing is da bomb you see,
If you can't say that mouthful say "HPC."
Clusters, and storage and processors galore,
Got a room full of servers from the ceiling to the floor.
Got blinking lights in racks,
Hardware servers all in stacks.
Welcome to my world,
it's the IT shack.
Computational analysis,
I/O paralysis,
bottleneck dialysis,
need a psychoanalyst!
© 2008 Kelly Jo Horton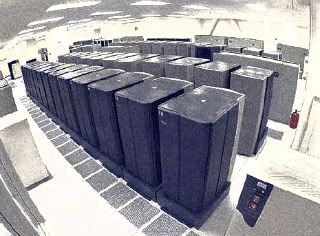 Natalie Portman does Gangsta Rap. I just noticed this version has advertising that pops up. I'll look for a better version with no ads!
Comments
comments
Powered by Facebook Comments