Originally published on MySpace on April 21, 2009
This is a list of some of the places I've been that evoke strong memories. Some places are more exotic that others!
The rule: one memory, one place.
There are some places that I have hundreds of vivid memories of, but I've limited myself to one memory.
More pictures coming.

Ephesus, Turkey: My guide Rosa who was so passionate about the ruins that she made me feel as if I was walking down the marble streets with Cleopatra herself.
Arco, Idaho: The little country store that
made you feel like you were in an episode of Twin Peaks and the
Twilight Zone all at one time.
Mumbai, India: Mrs. Shah's afternoon chai.
Srinagar, India: The Sheikh Palace houseboat on Lake Dal, and the family who ran it. I went back three times.
Palitana, India: 5000 steps (3.5 km) up to the Jain temple. No Stairmaster necessary.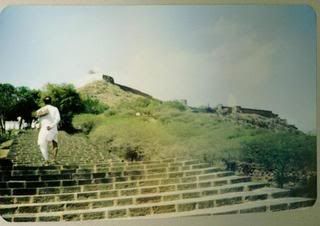 Giza, Egypt: Riding a camel with Ibrahim around the pyramids at sunrise. We were the only ones there.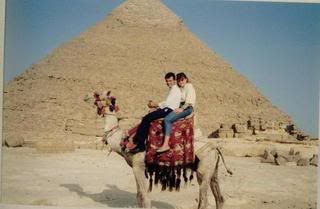 Barnet, England: Geezer Paul.
Balboa Park, San Diego: Meeting Prince Andrew.
Madrid, Spain: Running into some art students at the Museo del Prado and getting an amazing tour of the museum from them.
Arctic Circle, Finland: Cross country skiing at 2am and seeing the Aurora Borealis (Northern Lights).
Waikiki, Hawaii: Scattering my mom's ashes off the back of a sailboat.
Rome, Italy: Having a lunch of spaghetti, bread and wine in the back room with the baggage handlers at the train station.
Civitavecchia, Italy: The pizza place that cut pizza with large scissors and sold the pizza by weight.
Munich, Germany: Oktoberfest with my work colleagues, 2002.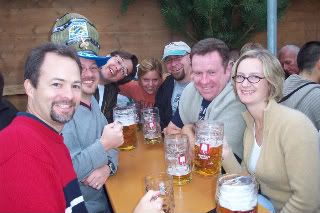 Seward, Alaska: Waking up to see a bald eagle perched on a post outside my window.
Sunnyvale, CA: The weird neighbor who was rumored to shoot rock salt at kids with an air rifle to keep them off his property.
Saratoga, CA: The Harleigh House that I shared with three friends.
Aschaffenburg , Germany: Andreas the Lear Jet Pilot.
Burbank, CA: PSA (airline) always stopped there on the way to San Diego from San Jose every time I went to visit my dad when I was a kid.
Del Mar, CA: Meeting Desi Arnaz at the race track.
Carslbad, CA: Being in a really horrible place emotionally but running a great marathon.
NY, NY: Election night in Times Square, 2009.
Durham, NH: UNH dorm, getting written up on my very first day!
San Francisco, CA: My dear dear friend Michael Deeb, and all of the meals we had together at his restaurants. May he rest in peace.
There will be more entries, and I will add pictures.
If you could pick one memory per place, what would some of them be? It's difficult to pick just one!
Comments
comments
Powered by Facebook Comments