Originally published on MySpace on March 1, 2009
What: Captain Jack and a sailboat full of women
Where: The Coast of Italy
When: May/June 2010
The Ride: A 43-ft Sailboat (TBD)
Why: Why not!
I have a friend whom I'll call "Captain Jack" (he wants to remain anonymous). Two days ago he casually suggested a sailing trip in Italy in 2010, with a bunch of people who write articles for various sailing magazines. I don't quite remember if he invited me or I invited myself, but that's not the point! These people are sailors and writers and I wanted to be part of the club dammit!
We spoke by phone this morning, and started nailing down the dates and details for the trip. As "Plank Owner" (the first of the crew to commit to the trip) I get first choice of stateroom and bunk mate.
Here's the interesting part: the crew is all women, except for Captain Jack. Lest you think ill of Captain Jack, he's a happily married man and his wife will be on the trip.
I have never met any of these people in person, and I will be spending a week with them sailing the coast of Italy, getting to know them, and writing magazine articles.
Captain Jack and his crew have been published many times. I have not, so this will be my challenge for the trip: get an article into a non-sailing magazine. I can't imagine there not being enough fodder with a crew full of intelligent, savvy women, cruising along the coast of Italy. I'm feeling a another "Eat, Pray, Love" coming on!
Tomorrow is my birthday. I'll be 47. I can't think of a better birthday present to myself.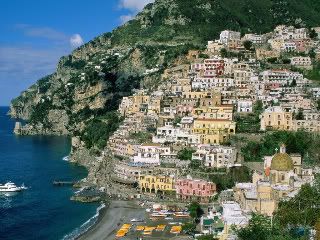 Comments
comments
Powered by Facebook Comments