Andy Batt just posted some of the "extra special" shots from the Best Buy shoot. This is my favorite. I call it Don't Drink the Kool Aid. Note: these are for his personal portfolio and have nothing to do with Best Buy.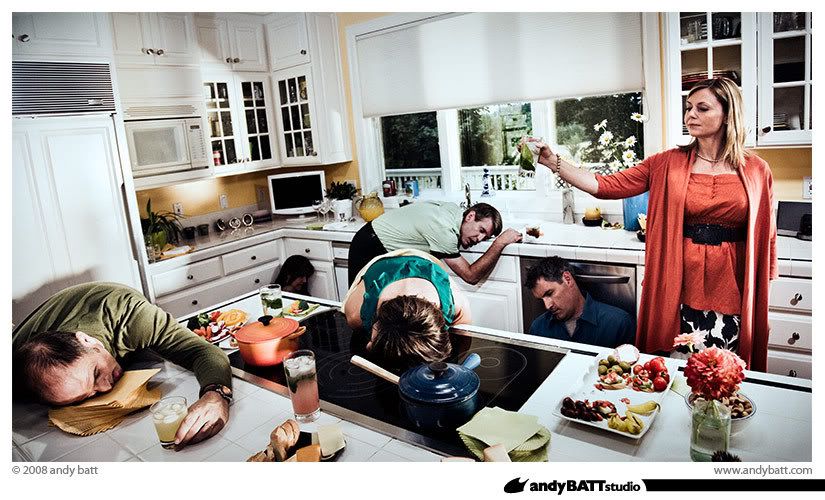 That will teach you to come to one of my parties! Ha!
You can see the rest of the photos on Andy's website. Just scroll down to the bottom where it says "Modern Fairy Tale?"

This is what my left foot was doing this morning. Shooting for the Not Dead Yet movie poster.