Originally posted on MySpace on August 6, 2009
I thought I posted this blog yesterday, but I think my Internet connection dropped before it actually posted.
Anyway, I spent 12 hours in the car with my three kids and Lili the Wonder Pug driving to our family cabin in Tahoe. We were coming across the Mt. Lassen Highway (44) from Redding (California) to Susanville when I saw something that looked like a large thunderhead.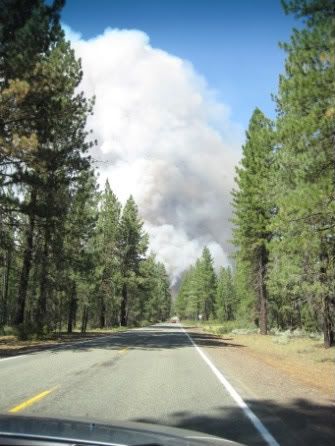 Then we got closer and realized it was a wildfire.

We kept driving, wondering if we were going to have to turn around.
We got to the intersection of Highway 89 and 44, and 89 was closed.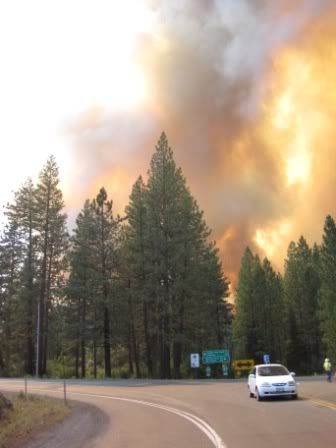 We were one of the last cars to get through on Highway 44 before they closed that too.
Driving out of the fire.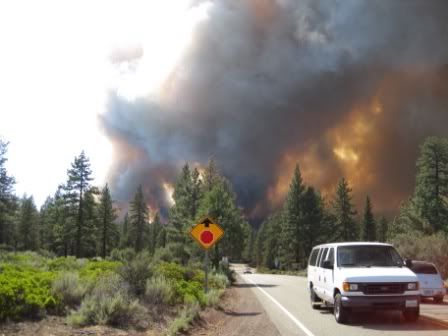 The view from a few miles away.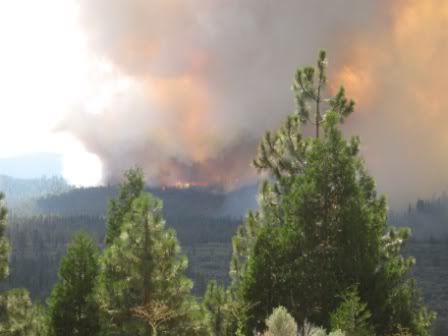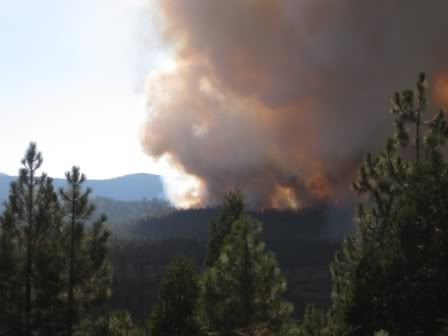 According to the news this was dubbed the Sugarloaf fire, and was started by a lightening strike.