Here is the latest Scene in Portland column from The Portlander.
Original article here: Scene in Portland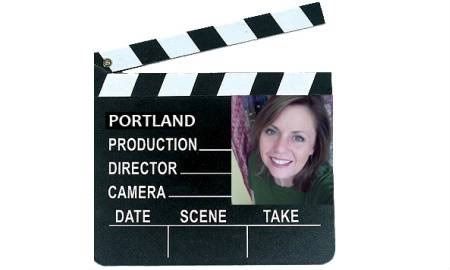 Keri Murphy Sued for Unpaid Earnings
Keri Murphy, who once ran the former Murphy Talent Group, MTG, Whilhelmina/MTG and ABC talent agencies is being sued for misappropriating money that should have been paid to talent. Murphy allegedly received checks for thousands of dollars from clients, but never passed the money on to the talent who actually earned it. Murphy is also alleged to have been collecting fees from hopeful parents for their children's photo shoots, comp cards and modeling classes up until a few weeks before the agency closed its doors and filed for bankruptcy back in December 2008.
One 9-year-old girl's parents decided enough was enough and is suing Murphy for over $8,600 they claim the girl earned in the summer of 2008, plus $10,000 in punitive damages.
Murphy was deposed on Monday. The trial is set for December 5. Judge Elizabeth Perris, U.S Bankruptcy Court of Oregon will preside.
Murphy is currently living in Los Angeles and hosting the CHASEit segments on IBC's (Intertainment Broadcasting Corporation) "That Morning Show," airing daily on the E! channel from 6-9 a.m.
We have not heard the end of this story. Stay tuned for more details as they become available.
Portland Model Makes Top 10 in Project Green Search
When Erika Schmid graduated from Concordia College this May with a degree in Environmental Biology she had no idea it would help her modeling career. But someone she didn't even know saw her personal modeling website and encouraged her to apply for Project Green Search, which was hosting a competition for the next big "green friendly" model. Applicants were required to submit an essay on what green living meant to them and why they would want to be a green model. Two weeks ago Schmid received notice that she had been chosen as a Top 10 finalist, and would be flown to L.A. for the final days of the competition on November 5 and 6.
Schmid spoke to me from her hotel in West Hollywood, where she had just finished an intense day of interviews and fashion shoots. When I asked what the next 24 hours would be like she said, "Well, tonight we're going out to do some guerrilla gardening around Hollywood." For those of you who don't know what that means, it's when you go out at night and secretly plant things when nobody's looking. Shhh.
The winner of Project Green Search will be announced at the ECCO Lounge in Hollywood at 7 p.m. tonight. Erika is currently signed with OMM in Portland. Good luck Erika!
Oregon Bride Magazine Chooses Local Models
Oregon Bride Magazine will feature three local models in its Spring 2010 and Summer 2010 issues. Jon Bebe (Q6), Amanda Wall (Mode) and Jillian Rabe (OMM) booked the photo shoot for Oregon Bride, which was shot in Central Oregon and Portland. The issues feature photography by Kevin Focht, and hair and make-up by Katherine Ross of OMMStyle.
OMM Co-Founders Join PAC at AI
Nina McLaughlin and Kit Garrett of OMM accepted an invitation to be on the Program Advisory Committee at the Art Institute of Portland. This committee is made up of industry professionals and educators and provides valuable information for curriculum development. Local PAC members provide AI with input on the most current industry needs and development. PAC members, being industry leaders in the local community, can help promote the program and build better working relationships in the business community.
Casting Couch
Currently casting for a Fred Meyer spot. Just finished casting for two Oregon Lottery spots. Spots for Cartoon Network and the Oregonian have wrapped.